The story of a victim of sexual violence
In February 1997, Larem, then 22-years old, was abducted along with three other women.   As is the fate of most abducted women, they were bound to be forcefully given to rebel soldiers as their wives. "If a rebel chooses you, however, old he is, you could not say no or show any sign of resistance whenever he wanted to have sex with you or else you would be tortured seriously or even killed," Larem says.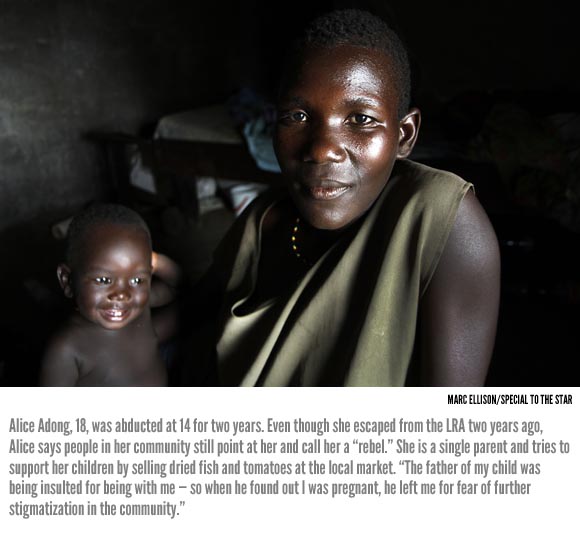 On their journey, more women were abducted. At one point a pregnant woman that was in the group attempted to escape but she was captured by the rebels afterward. Then the rebels asked:  "Do you know where this girl is coming from?"   The women answered that she was from Odek.   Then the rebels replied: "She tried to escape and now we have brought her to you so that you can kill her."
As much as the women did not want to kill the woman, the fear that they were feeling, and the certainty of what would happen to them if they did not follow the rebels'  orders, forced them to do something they would never have imagined they would do.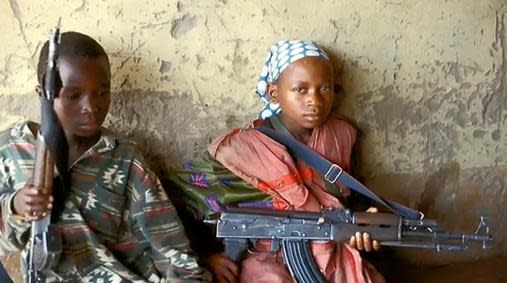 "We were very scared to kill our friend but we had to obey or else we would die.   So one girl got up and hit this pregnant girl with a stick slowly and immediately a rebel cut her with a panga to death.   On seeing this, we got our pangas and hoes and cut her to death because the rebels were already annoyed with us."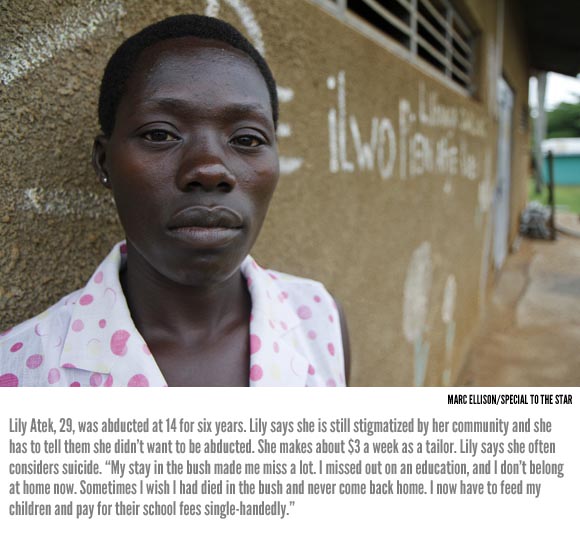 After this horrible event, they continued walking when the NRA bombed the rebels.   After being injured on her leg, Larem found an opportunity to escape.   After traveling a short distance,  she surrendered to government soldiers.   And after four days of searching for her parents, she got back home.
After these events in 1999, Larem was abducted again.   She and her three sisters were hiding in the bush when the rebels found them.   Her two younger sisters were left behind and her older sister managed to escape.  She was abducted that night along with other people from Odek and Awere.   According to Larem. "All the women were given as wives to the rebels who kept having sex with us whenever they liked." After some time, she fell pregnant with the child of the man to whom she was given as a wife.
One day, when walking with the rebels towards Ongany in Pader district, they passed through a home where two men and two pregnant women were seated outside.  When the men saw the rebels they ran and left the women there.  The rebels asked the women why the men ran then immediately shot them.  During those days, government soldiers were following the rebels very closely.  One evening, Larem hid in the bush and  the next morning she went to a house of an old man,  The old man helped look  for her parents and took her to them,  after convincing them that she was not a rebel.
Years later, Larem is still struggling to survive.  Her education was interrupted by these abductions and her father was not able to take her to school after she gave birth.  She gave birth to a child during captivity.  She is now married and has three more children but her husband only supports and cares for his own children.  Paying school fees and providing all the needs of her child is very difficult.   She requests the government and NGOs to help her in order to secure the future of her child born in captivity.  (Interview with a 39-year-old woman, 20 January 2014.)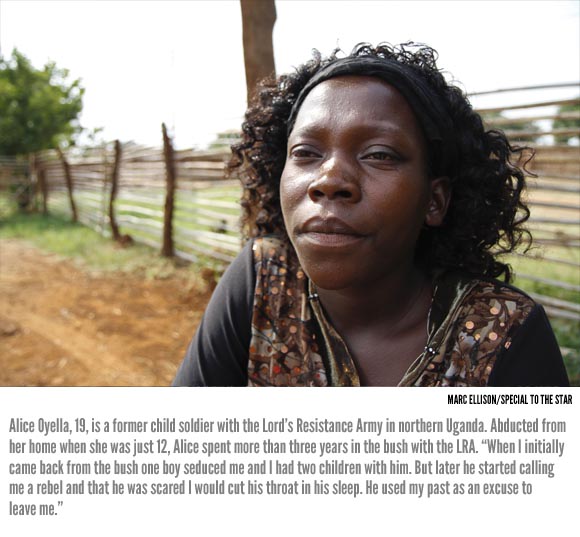 These young women, some very young, were forced to become wives of the rebel soldiers.  This made them "rebels" as well.  When they returned home with children from the bush they faced rejection, fear, abandonment and many of them were continually haunted by their experiences in the bush, which frequently required them to kill.  Though the abductions and war have subsided and years have gone by, many continue to struggle, due to the lack of education, to care for their children.  Many are not accepted as wives in society because of their history as rebels.  They want to be educated and to be able to care for their children.  They need our help.
If you are able to commit to giving monthly to help these women and their children get an education, or if you can only donate once, whatever you can do is very much needed.  Every little bit helps and every person that gives will help save not only the people in Uganda but the culture of the Acholi people and the other tribes from Northern Uganda who have suffered through such hardship that the UN referred to Uganda as the worst humanitarian crisis.  The crisis of killing in Uganda is over at present, but the restoration will go on for years.
for caring!