"The war has a lot of effects; we have lost a whole generation, which is dangerous for the nation. People are dangerously illiterate. The kinds of children growing up today have a very limited idea of how decent people should live."  Charles Umar told IRIN.
Currently, Acholiland, which was the epicenter of the LRA – UPDF rebellion for over two decades is dealing with multiple post-conflict challenges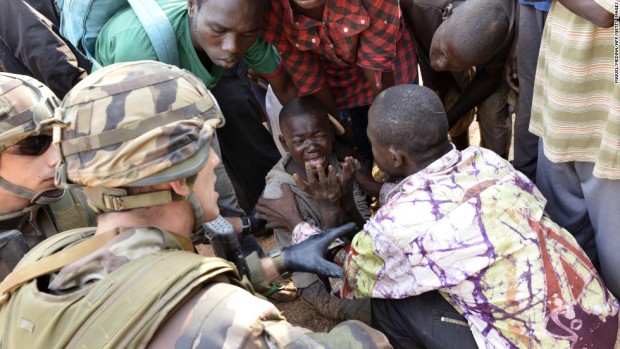 War's most vulnerable victims
While Uganda has now achieved a state of relative peace, and the LRA has moved away from the northern Ugandan region, the effects of these volatile times still remain evident in the war's most vulnerable victims:  the children and their children.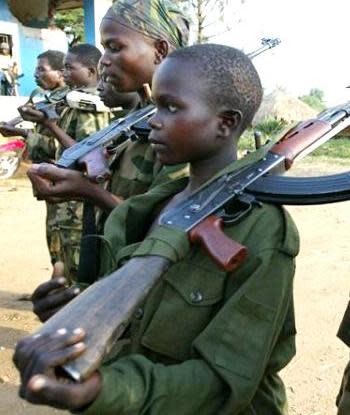 Major social casualties
Lack of education and proper health care for Northern Uganda's children are rooted in the war and conflict that had raged between the government and the  rebel armies for decades.
Numbers do not lie
Since the fighting stopped in 2006,  relative security has returned to the region and 90% of the population has returned to their villages or transit sites.
Education not for all?
Although Uganda has Universal Primary and Secondary Education (i.e. it is supposed to be free) in practice, there are often hidden costs such as  books and uniforms and PTA (Parents Teachers Associations) contributions,  that prevent children from attending school.
Family poverty
Family poverty and early marriage or household duties require many children to drop out of school because they're needed at home.   Although enrollment numbers are over 90%, only 43% of boys and 27% of girls actually complete Primary school.
Painful reality
Recent research underscores how grave the situation is in Northern Uganda on children and their education  One-third of all children above 10 years old have lost a parent and 9 percent of returnee (the people/children who have left the IPD camps and gone back to their villages) children in the villages are orphans
 Illiteracy is very high, particularly among women (84 percent).  Only 9 percent of men and 1 percent of women have completed secondary school.
3.16.3% of school children in northern Uganda do not get midday meal because schools are distant from home.
Most returnee children have very few possessions  if any, and no longer have animals or easy access to their ancestral land.
 Youth idleness and unemployment are big problems..  Crime rates are extraordinarily high in the villages/towns.
This slideshow requires JavaScript.
We intend to be part of the solution, one child at a time, if necessary.  These children want to go back to school and are praying for someone to help them to be able to do just that.  Together, with your donation of any amount, we will bring this community in Northern Uganda back to life, with hope and a sense of control of their destiny.  These post-war kids are destined for greatness, even if all that means for them is self sustenance and self respect.  What a blessing that would be for them!  But we know that, given a chance, Northern Uganda will once again flourish and will once againbefilled with the sounds of singing and dancing and celebrating their traditional culture.  Please join us in being part of this hope and joy!
You can sponsor a child entirely  for a monthly donation of $65.00, or give any amount monthly, weekly, or one time only. EVERY donation makes a big difference in the lives of these children.   For more information visit https://www.generosity.com/education-fundraising/hope-for-post-war-children-in-northern-uganda/x/13113817, or https://www.gofundme.com/warchild.
You can also donate by using Pay Pal HERE.
Thank you for caring!